Friday, April 07, 2006
Is Katie Holmes really pregnant?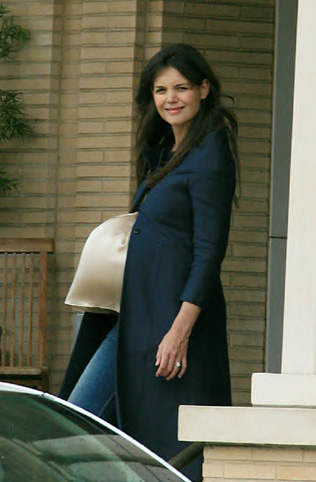 Ok,
Katie. The gig is up. Has anyone ever seen a past-due, pregnant woman look like this? She has a thin face, thin arms, and walks upright, as if she's carrying a lightweight pillow. Here is a picture of Katie Holmes, who is expecting her baby with fiancé Tom Cruise "any minute," shopping at Barneys New York in Beverly Hills yesterday.
In addition to the her suspiciously energetic shopping spree, does anyone else think her bulge is suspiciously odd? Also,how long has Katie been pregnant anyway? At this rate, she'll be delivering a kindegartener
soon.
Media sources who have been watching her shop, visit Yahoo, and go to a recent sporting event, commented on how easily Katie moves around, and hops into vehicles. Women in their 9th month do not move like this, nor do they wear regular tight jeans. Her 'pregnant' stomach is too high!
Some gossip blogs speculate that Tom & Katie have already had the baby,
while others guess that the couple is really adopting a baby.
The entire Tom and Katie relationship from the start has been baffling. Rushed courtship, over the top proclamations to love, and now a baby to be born a la' Scientology style?
That baby had better pop his little head out tomorrow, or I'm not buying it! The gig is up Katie!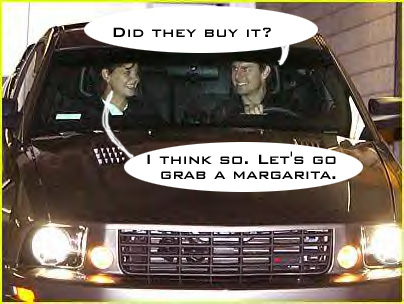 Source: http://www.gambling911.com/040506daily.html